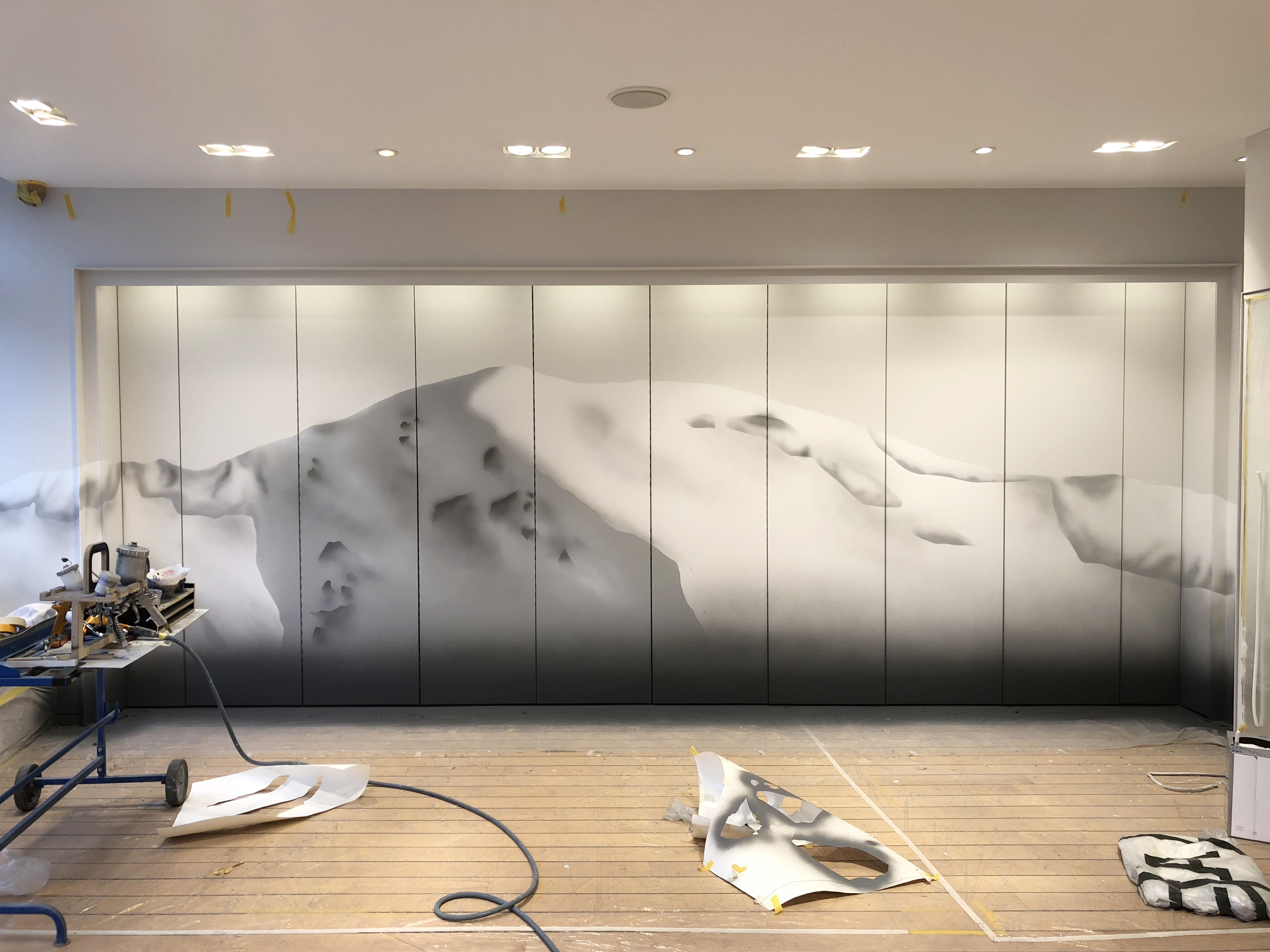 2018

#thebproject
Redesign Bogner Flagship – Store


The Bogner flagship store in Munich was redesigned during ongoing operations as part of a new concept by 'Holzrausch, Planung & Werkstätten' and OHA.

The minimalist approach developed is strongly based on the collaboration with the artist Walter Maurer, who lives in Dachau near Munich, and on a material that "covers" everything.
Maurer, who has already worked with Andy Warhol, Roy Lichtenstein, Cesar Manrique and Ernst Fuchs, covered the entire shop with colour gradients, abstract mountains and snow themes in reference to the Bogner brand.
Thus, over four floors, all existing surfaces - wall / wood / natural stone / displays / shelves - were dipped into a monochrome colour spectrum that discretely remains in the background and creates focus on the respective collection.

The display furniture in the form of high-gloss painted cubes complete the overall picture.

With reduced means we created a clear redesign of the flagship store, in which the brand Bogner presents itself in a contemporary and modern way.